Router Keygen APK - Decipher WiFi keys from your mobile device
There are many useful features such as: The dSploit app is targeted for security experts and it can conduct network security testing on smartphones. The advanced toolkit can be used to check vulnerabilities, map networks, and copy host operating systems, and for password sniffing, real-time traffic manipulation and more. This Play Store app is packed with tools.
The app has been designed to be used as a penetration tester for security professionals, ethical hackers, and IT administrators. However, it can also be used by beginners and enables numerous different tasks to be performed.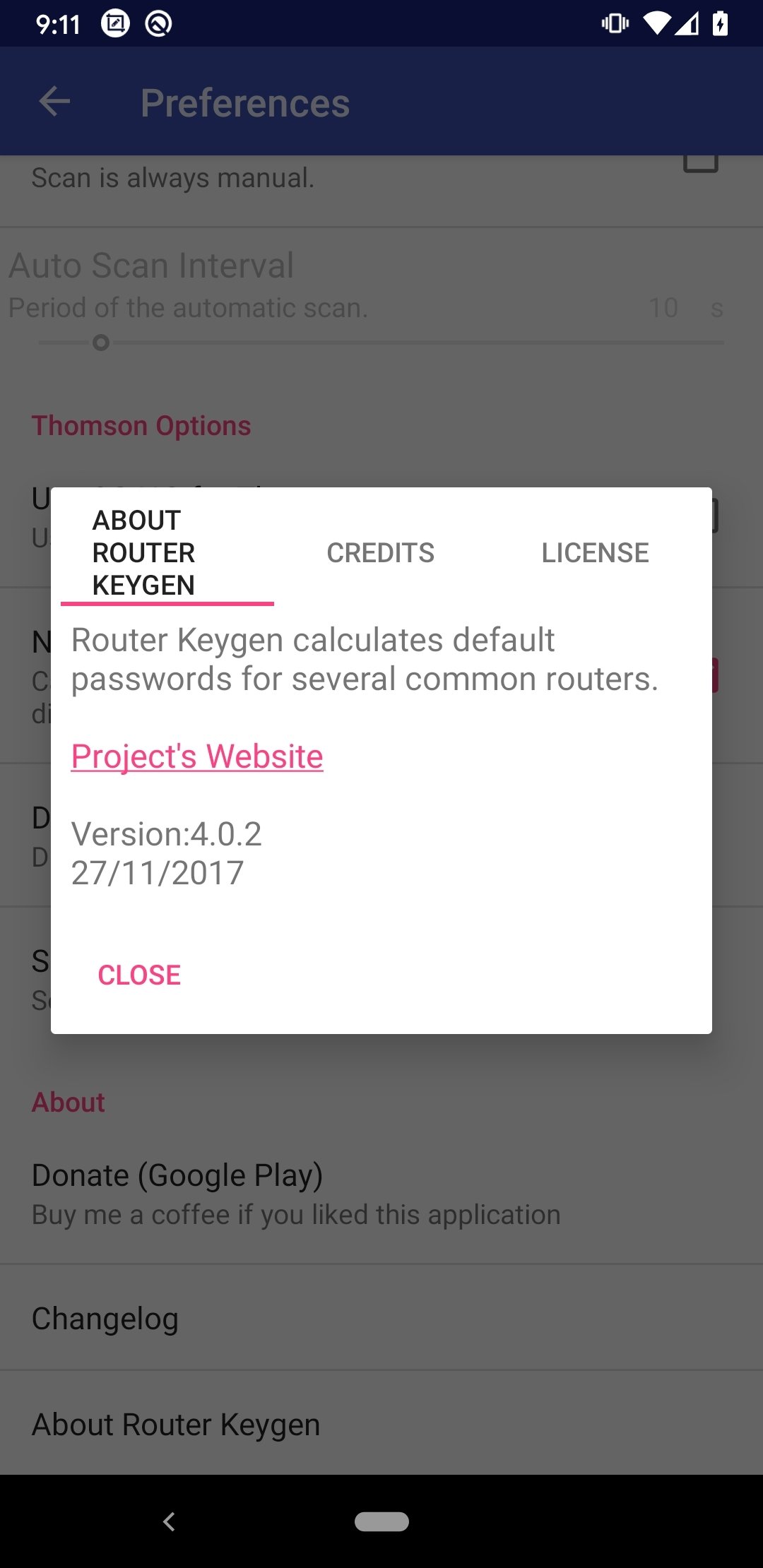 Aimed at security managers, zANTI is a mobile penetration testing toolkit and risk assessment suite. The app can simulate an advanced attack and identify malicious techniques that can be used, and it can diagnose vulnerabilities of mobile devices or websites and gaps in defenses. It will also uncover various types of attack thanks to a range of customizable network reconnaissance scans.
This version of WiFikill supports Android 4. This app can be used for hacking Wi-Fi password from a smartphone. This application scans all WiFi networks in the range for known vulnerabilities in default WiFi password. For selected vulnerable network it computes several possible passwords and enables to test them all.
Opinions about Router Keygen!
1. Scan networks and generates keys.
android kitkat version 4.4.2 free download?
Application enables to save computed passwords to a file or load configuration files for some vulnerabilities not related to UPC. For this app needs access to storage.
You may also like.
Router Keygen YoloSec | F-Droid - Free and Open Source Android App Repository.
About RouterKeygen.
phone of the year 2012.
google earth street view iphone download;
Download Router for Android - Best Software & Apps?
DOWNLOAD ROUTER KEYGEN 2.9.1 – DECIPHER WIFI KEYS FROM YOUR ANDROID (APK)?

Its WiFi scanner shows the access points with known default key configuration in green. You can also use the app to kill connections to prevent the target to access any website or server. By mirroring such methods used by cyber attackers, you can identify the holes in your network and make amends. Shipping with the monitor-mode support that can be activated and deactivated anytime, Reaver detects WPS-enabled wireless routers on its own. With its GUI, all the Reaver settings are available. Last but not the least, Reaver for Android also supports external scripts.

Penetrate Pro is a simple tool that has the potential to take care of your WiFi analysis needs.

[APP] Router keygen 3.0.5

It requires rooting to work and scanning the WiFi networks available around. Nmap for Android is a useful app to hack WiFi and taking a look into available hosts, services, packets, firewalls, etc. Nmap for Android is useful for both rooted and non-rooted Android devices. Nmap is also available on other platforms like Windows, Linux, etc.

Router Keygen Android

For most of the ethical hackers out there, WiFi Kill is one of the WiFi hacking apps that really work. As its name suggests, WiFi Kill is an application that lets you disable the internet connection of a device. With a simple interface, you can use WiFi Kill to get rid of the unnecessary users on the network. Its other features include showing the traffic used by a device, the network names, and grabbing the traffic of websites visited by other devices. Please note that WiFi Kill hacker app needs root access for functioning. When you fire the app, after scanning the network it shows different users connected.

You can simply use the kill button to end the internet connectivity. Please note that this WiFi hacking app for Android works with Android 4.

[APP] Router keygen | Android Development and Hacking

Depending upon your priority and network, you can select different options—lowercase, uppercase, numbers, and special characters—for performing the attack. You can also use a custom firmware like CynogenMod to use this app. Some of the major features of this app are redirecting websites to other pages, deleting random words from websites, changing all pictures to troll face, etc.